The DIY omnichannel has arrived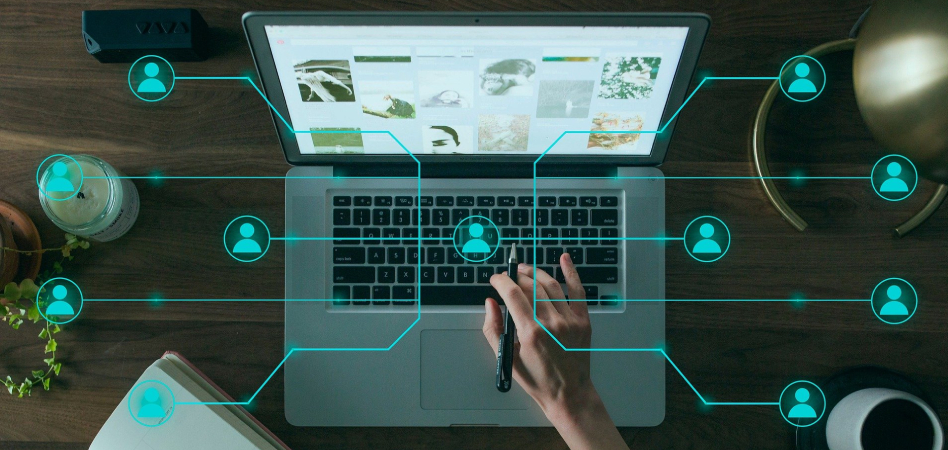 The sound of a bell on the door of the hardware store developed into a musical tone triggered by motion detection.
And it is quite possible that this change inadvertently opened the door to new technologies, as we understand them today, but which at that time almost belonged to a realm of science fiction, unknown to the vast majority.
The presentations had begun.
This technology became part of the game in the relationship between a customer and a salesperson, much like the first computers that gradually became indispensable when they had only just made their debut as sophisticated cash registers.
Barely fifteen years since the former came the replacement of the small bell with the "smart" door ring, and less than a decade since the latter came changes that marked the beginning of the age of digitalisation in small and large DIY companies.
Such a short time ago that many are still in a state of transition, with some – the smaller ones – believing they still have time to think about it.
We wouldn't want to be in their shoes.
And what has happened since that door to the unknown was opened?
Before we went through that door, a small bell would chime and the customer would go to the counter and ask for assistance, support, advice…but he did not ask for a coffee and chat about the divine and human nature of nails, screws and brackets, with his usual DIY supplier, miraculously.
What times they were! Right?
Now the potential customer makes himself a coffee in his own coffee maker and enters all the DIY stores that interest him, allowing himself be guided by virtual advisers, to then go on to track and compare opinions in forums and social networks and, probably, after another coffee, make a first decision, which will surely not become final until he finishes reviewing another batch of good websites in search of the perfect purchase.
Between the small bell, advice from the shop counter, coffee for his own consumption and the endless browsing to make the best choice, not only has time passed, but also a technological tidal wave that has enabled, on the other side of the door, a new way to make purchases; a tool that allows customers to use the various channels to achieve the same goal.
It's called omnichannel, and it has now arrived in the DIY world. And it's not going anywhere. If you haven't done so already, get ready to cross to the other side.
Let's see what the data indicates, as it usually reminds us of certain realities so that they don't go unnoticed: 75% of consumers use at least 3 different channels to get information before deciding to make a purchase. And 60% of those channels are digital.
We believe that, as an entrepreneur in the DIY sector, you need to know this so you can take action because this data means that your multichannel presence is essential.
You don't want your customers to search, compare and find something better than your store just because it's not present on all the sites your customers are in complete control of, leapfrogging your company and managing, with the professional skill that comes with practice, simple tools that allow them to achieve their ultimate goal of getting hold of the best product, in the best possible way, with the minimum waiting time and with all the guarantees of a safe purchase.
And obviously, this method of buying products gets you hooked and if you don't have a multichannel presence, you are completely out of the game; out of the picture. We mean, you are virtually invisible.
How can you achieve a multichannel presence?
You have a website? OK, that can work in your favour, but that website is not guaranteed to be the first thing potential customers see when they do a search, because, believe it or not, 95% of users who access the website of a known URL do not take the trouble to enter that URL in the address bar, but make their search using Google or some other search engine and that is the instant – if you have not done your homework – when anything can happen; from the appearance of a forum that gives a positive assessment of your business, to the appearance of a user who did not have a very positive experience in your store, to the finding of a similar domain that makes you look bad and/or misleads your potential customer and takes them out of the circuit. Your reputation dragged through the mud and your magnificent website doomed.
How do we get the customer to see what we want them to see, such as how to make the search engine obey us without criticism?
Don't be disappointed; no such prospect exists but be careful! Because there are tools that can help you get so close that you almost, but almost, reach full potential.
As a general rule, your DIY store should have an online presence with these 8 essential features:
A website with a clear content structure, regardless of whether it is an online store or not.
Meta-tagged web pages and images.
Company profile on Google My Business.
Original and updated content on the company's blog.
Updated social media profiles.
Profiles in updated directories.
Usability and design that ensures the visitors to your website feel comfortable and spend as much time as possible on it. The time spent on a website is a determining factor for good organic positioning.
Web download speed, especially on mobile devices. The longer your website takes to load, the less likely it is that search engines will take you into account.
The terms can be a little intimidating but you are perfectly capable of understanding them; you just need a bit of support.
Ring the bell and reach out to your marketing team, internal or external, they will be
having that coffee while you work out the right strategy to get your business across the omnichannel threshold, stepping into safe territory, as if you've been doing it all your life.