Decorative hardware reinvents itself to follow new trends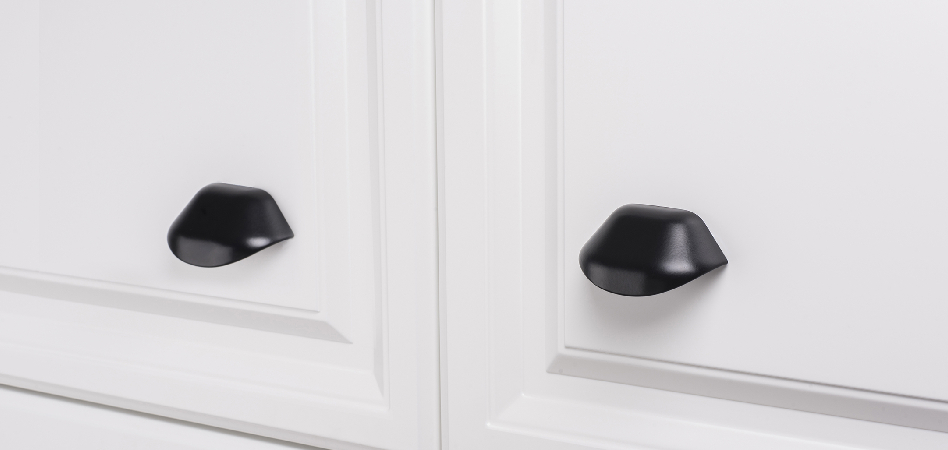 They say that decorative hardware reinvents itself.
And this is often followed by the typical expression that you've surely heard: adapt or die.
Because it's not that this is a necessity, it's that reinventing yourself is on trend.
And it's not that it is so already so perfect that it doesn't need to reinvent itself, it's that reinvention is synonymous with recreation, which it has been doing since forever, just without labels.
Does decorative hardware need to be reinvented? The secret is that it does not.
But it does so constantly anyway, because that is it's nature.
Decorative hardware is dreamed up and imagined, designed and put down on paper to simply win everyone over.
It is seductive and has that look that makes it irresistible, and it lets itself go knowing that it is going straight to an extraordinary life where it will be the main attraction, and that, most likely, that life will give rise to others, because quality decorative hardware is constantly reinvented to transform furniture, recreate atmospheres or, simply, to participate in the delightful game of transforming furniture and spaces.
So, is it reinventing itself or not? Where were we?
Well it's both true and not true, it just depends what you focus on.
Sound like a paradox?
Let's see.
A good classic style of decorative hardware lives forever; it does not need to be reinvented because that reinvention would remove its essence, but, nevertheless, when classic decorative hardware becomes trendy again we always talk about reinvention, and this is also true because it contributes towards changing furniture and furnishings, to reinvent spaces.
On the other hand, decorative hardware that prioritises the practicality of today's life is renewed according to the materials and mechanisms that incorporate new advantages into its design—see the case of hidden hardware for drawers, which is so popular and effective in office, bathroom or kitchen furniture.
Decorative hardware that is essentially aesthetic, on the other hand, is made with raw materials. These are obviously of the highest quality, specifically chosen for the purpose of recreating a specific atmosphere, an environment where every last detail has been taken care of.
For example, if it is colonial style decorative hardware, it will be the perfect touch to recover the elegance of the colonial environments of more than a century ago, but with 21st century qualities.
If colonial decorative hardware becomes a trend because the colonial style takes over the market, then, by osmosis, by consistency or simply because it is happening, we will talk about reinventing colonial decorative hardware to contribute towards improving that trend with a need for elegance, sophistication and exclusivity.
That's how we are: if we're not inventing, we like to think that we are reinventing. And here comes the paradox, because, in a way, it is true.
Decorative hardware is not designed as a reinvention, although the market, influencers and customers, see them as such and can turn them into a trend.
Do you remember Schrödringer's cat? Well, it's a bit like that.
However, if we are talking about the ability of decorative hardware to follow the latest trends of today, tomorrow and the day after tomorrow—and we are talking literally—there we can state with crystal-clear clarity that decorative hardware is reinventing itself and with an absolutely amazing capacity!
And in doing so, it reinvents furniture, spaces, atmospheres and even experiences, generating new vital environments. And we can prove it.
Because it is like getting a hit by re-releasing a classic adapted to the 21st century. While the first thing that comes to mind may be a play, it can also be a remake of a film, an adaptation of a book to a series, a song or, since we are in the field of decorative hardware and the industrial style is currently on trend, it could be a reinvention of a traditional walnut table, which retains the wooden board but loses the legs in place of industrial style steel alternatives; a classic glass shelf that is rejuvenated with industrial steel supports; or an industrial style filing cabinet with drawers and a cupboard, which becomes furniture for the living room or bedroom, with wooden knobs decorated in the most genuine vintage style.
Adapted or reissued decorative hardware is reinvented with such a sweeping innovative force that it blurs the already blurred line between the original model and the reinvented one.
And why make it clearer?
Decorative hardware has many qualities, especially hardware that is manufactured with a focus on quality raw materials and sustainability and finished with an exquisite design that is capable of fitting into a trend, while maintaining its transformational essence so it can transform a piece of furniture when that trend is replaced by another one.
That is to say, having enough resources so you can have your cake and eat it too.
Because quality manufacturing is the touchstone that allows us to shed light on this paradox of reinventions, cats in boxes and supersonic trends.
Quite simply, it is not those who want to reinvent themselves, but those who can.
And decorative hardware made with sufficient quality assurance, such as that manufactured by REI, has the ability to do so.