Classic furniture fittings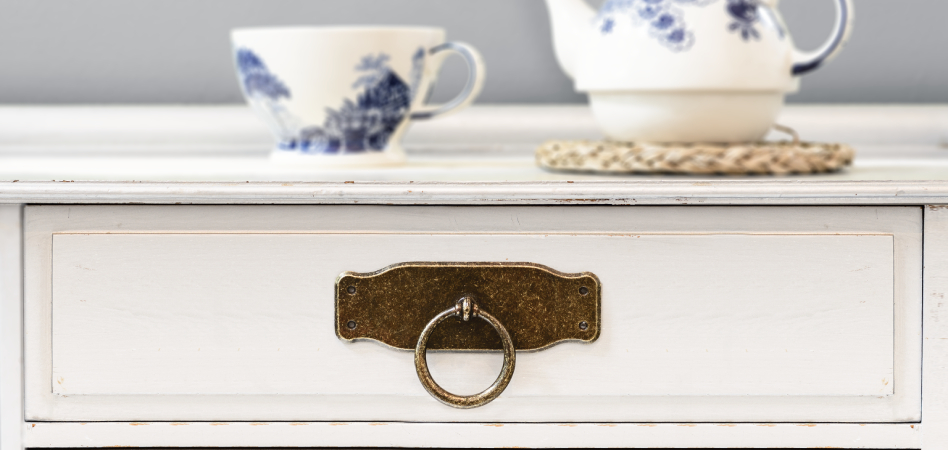 -Did you really pay that price?
-Of course, it's a classic.
-Are you really going to wear those clothes?
-No doubt, with a classic you always get it right.
-Are you going to that concert?
-Of course, a classic never disappoints.
We could go on like this for an eternity or two, more or less, to end up reaching a conclusion as obvious as it is realistic: the classic never dies; on the contrary, it spends its time in a happy and joyful resurrection, in a joyful and innovative rebirth.
It is a fact.
And another fact is that, in the case of classic furniture, decorative fittings play a decisive role.
And since we are telling the truth, we will not miss the opportunity to state, loud and clear, that another undeniable fact is that the decorative fittings for classic furniture are booming.
It is not that they still have the same pull as always, that they maintain their audience, no, the decorative hardware for classic furniture is booming and on the way to reach its full splendor.
Give them time.
Classic doesn't quite fit your idea of current fashion? No problem, let's call it vintage.
Pronounce it in English or French, it doesn't matter, vintage style is a trend, so much so, that it will end up becoming another classic, if you will allow us to play with words.
The million-dollar question is: Why is it that antique furniture fittings have such an effect, and what is it about them that makes them so indispensable?
For starters, they have the transformative ability that any quality decorative hardware can bring to any piece of furniture or decorative piece in the home, from a classic chest of drawers, to a simple door, to a table, to bathroom or kitchen cabinets.
Decorative hardware has the potential to completely change the style of a piece of furniture, transforming it into a special and unique piece.
All you need is the complicity of a decorative hardware supplier with the right catalog at the right time and a piece of furniture, both classic and vintage, to carry out the transformation process. A creative mind will do the rest and the result, as we are already seeing, will be spectacular.
Specialized publications; meetings, congresses or manufacturers of decorative hardware meetings, entrepreneurs of DIY stores and furniture designers; conversations between fans and / or lovers of DIY, decoration and the most refined aesthetics, converge. All agree because everyone has noticed the trend that, sorry for the insistence, is ceasing to be. And the reason being is because in truth it will consolidate as a classic among classics.
One could almost say that it is a prize for the perseverance of those classics that, serenely, have waited, once again, for their moment.
Of course, it is also possible that this moment has already been transformed, thanks to all the aforementioned protagonists and their teamwork, even if they are, for the most part, complete strangers.
Be that as it may, decorative hardware and classic furniture have become a consolidated alliance, a trend that is gaining followers every day.
Why does classic furniture continue to gain ground at a time when decorative trends have become diversified to such an extent that it is impossible to list them all without a new one appearing the next minute, which will immediately unfold into so many others?
Because classic furniture is no longer ""classic"", at least not only.
They have gone from being immutable witnesses of a time, customs and uses, to a piece of modernity, avant-garde and refined aesthetics with the exclusive and personal seal of its owner.
And that is where a little bit of daring has played an essential role.
Classic furniture has established channels of complicity with decorative hardware, and vice versa, which have added a must, a plus, a nuance that is on the lips of all lovers of decoration. And everyone wants his own, therein lies part of the magic.
The trend is not the classic furniture because the classic furniture is not a great trend by itself. The trend is what you do with it, it's exploring the field of possibilities that opens up when a classic piece of furniture finds a really full range of decorative hardware.
And that is when the magic happens and creativity takes over that classic style, in the sense of conventional, even if it is to break it, as a prologue to a transformative metamorphosis. A real daring.
Who doesn't like to create their own atmosphere, to have their own style, to be exclusive?
Given the answer we all have in mind, it is likely that we already know why there is a boom in the demand for decorative hardware for furniture that was once classic. It is becoming signature furniture, absolutely unique and personalized, with plenty of capacity to create an exclusive atmosphere thanks to the invaluable complicity of decorative hardware and that little bit of daring.