Which countries have the best manufacturers of decorative hardware?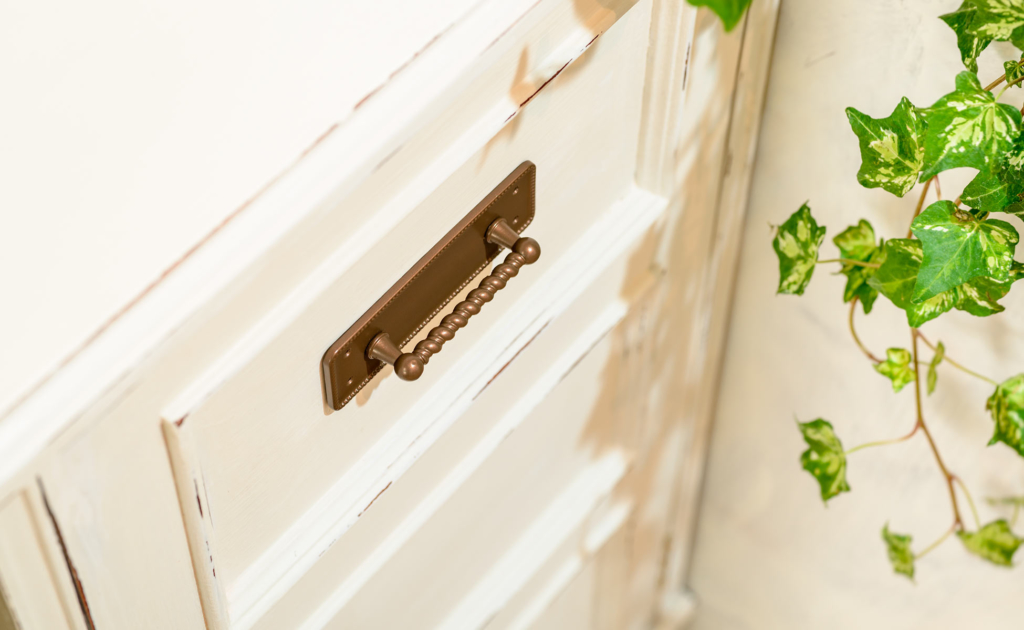 A simple question at first glance, but it becomes less simple the more you look into it.
Because there is no doubt that it is essential for a DIY store to understand the geographical, and likely the geopolitical, situation of manufacturers of decorative hardware.
Distance, economic management of international shipments and logistics infrastructure are some of the most important factors to consider when making a decision, especially if sustainability is a specific determining factor in that decision and, in the second decade of the 21st century, all business management, in all its aspects, is now centred around sustainability and respecting and protecting the environment.
So what does it mean to be a leading manufacturer of decorative hardware? To be a leading manufacturer of decorative hardware you need to be the best manufacturer of decorative hardware in the 21st century. And this is not a play on words.
We've been flying all over the place for the past few moments, so let's touch down.
The leading manufacturers of decorative hardware are based in Europe, and this is because this old and wise continent has all the necessary mechanisms and legislation, which are as solid and dynamic as they are up-to-date, to guarantee the quality of each and every one of the products manufactured within its territory.
And a solid, dynamic and up-to-date legislative system is not a contradiction in terms. With the speed at which new technologies, manufacturing processes and aesthetic trends are developing, it is necessary to have a consolidated and dynamic legal system that is capable of absorbing all this movement, organising and regulating it in such a way that the production process has a solid legal basis to guarantee the quality and sustainability of the product. There is no paradox and the circle closes.
Being a leading manufacturer of quality decorative hardware requires offering a product that meets the expectations of customers, all expectations and all customers, or at least the majority of customers. There are three essential factors: sustainability, quality and logistics. All three of these factors also have to be perfectly in tune with each other, to play music that will draw the customer in like a siren song, but this time with a happy ending.
Europe, and Spain in particular, are world leaders in the manufacture of decorative hardware, some of the best in the industry. And this is not just wishful thinking, it is not a desire or a goal that will become reality if it is repeated often enough, like a magic spell. It is a fact, we have just checked it and it is still the case.
This pandemic that we are experiencing right now has brought to light all the problems that can occur from working with suppliers, such as those from Asia, within the decorative hardware manufacturing sector, which is the one that concerns us.
There have been countless different problems with distributors, to such an extent that they have revealed a reality that, in theory, was already known: local commerce, logistics and stock management are three decisive factors for effective product distribution. Well, it's never too late to keep learning.
So is it distribution that determines business success or failure? We will have to settle for "maybe" or "in some cases", because detecting a distribution problem in time can change the course of a company in search of closer horizons, thus achieving improvements in logistics management, but, of course, outstanding logistics management is useless if it is not accompanied by sustainable production and the quality and design of the product.
Exactly! Everything works better together!
Balance is the key to success and, for this reason, it is important to have the best and greatest guarantees that enable you to put the best business model into practice, the one with the corresponding management and environmental certifications, that model in which synergy is the watchword for providing quality service to consumers while respecting sustainability criteria and objectives, from the extraction and conversion of raw materials, through to production and packaging, the implementation of logistics distribution and the arrival at the store, where it will be purchased by a customer, with whom it will remain until the end of its useful life.
Europe is the leading continent for this type of business model, and also puts into practice and defends the generation of local employment, and Spain is one of the countries most capable of guaranteeing this process, which is why it is a leader in the manufacture of decorative hardware.
These are not words of encouragement, encouraging affirmations for these complicated times, no, there is evidence.
Evidence that proves such a statement, and Industrial Reunion (REI) is one of the most solid and convincing companies due to its sustained position as a business leader in the decorative hardware sector over recent decades.