News in the Design of Classic Furniture Handles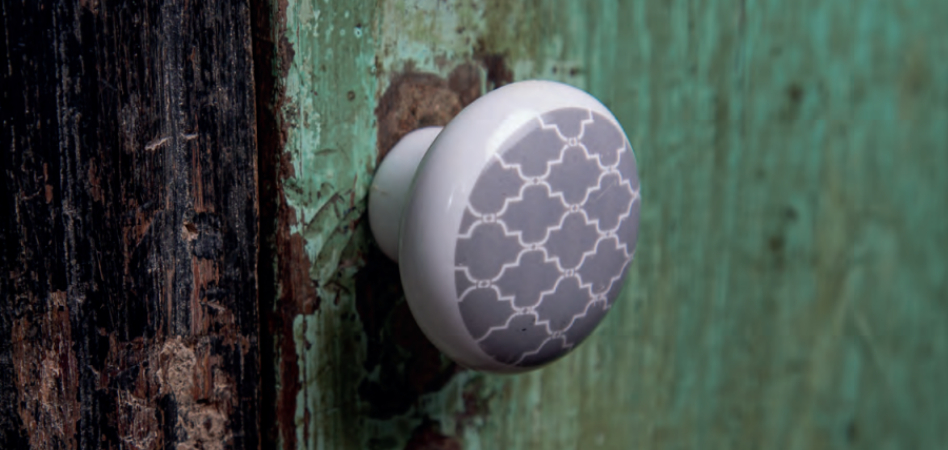 A steaming cup of coffee, and a blank stare from the upper to the lower kitchen cabinets is a comforting and calm image that, in fact, is about to cause a 'renovation' tsunami.
It just needs a trigger. And there may be several.
They can range from a decorating magazine, to a few minutes waiting in front of a display window, to a casual visit to an exhibition that shows, in their Sunday best, the latest trends in decoration. There's the trigger that blows up those upper and lower pieces of furniture, up in the air of imagination.
The handles, this one here and the others over there, parade through the mind of the potential customer who is getting closer and closer to becoming a physical customer. One takes up the other's place until finding the final handles. The overall picture, with the handles in place, transforms the whole scenario. The customer smiles.
It is amazing what a handle can do for the most modest furniture, absolutely amazing.
The perfect storm.
Professionals know that the power of detail offers such a high potential in decoration that a simple knob, a fitting or a handle can, by themselves, determine a change in the all the furniture of a house, or one of its rooms.
That is why it is so important for manufacturers of handles, knobs or fittings to ride every wave of each and every one of the tsunamis that may occur, with the aim of properly satisfying that customer's urge, who is already at the store looking for those handles that they have pictured to be perfect but which may find competition.
That is why, in order to satisfy a demand that is as capricious as it is demanding, it is essential to keep up the strength of dynamic design, whether by innovating on classics, recreating recent models, or giving life to new projects with innovative lines and new materials.
What does a handle bring to a piece of furniture so that the right choice has the power to completely transform the furniture, to complement it as if its flaws were an effect; to follow the classic line and still have an exclusive personality or, on the other hand, to ally with the designer or the owner, or both, in an avant-garde daring to give the whole piece of furniture a unique aspect that will surely end up being a trend?
What does a handle need to do to transform the atmosphere of a room and act as a natural force to bring about other changes?
Where is the secret? In the design? In the material? In the form?
REI is very aware of this and applies it with unrivalled practise: the secret is in combining all the elements and adding a little bit of the classic essence, with a proportional dose of avant-garde daring, without undermining the pillar of quality of the raw material, smooth design and the durability of the materials, of course, until another steaming cup of coffee, or another apparently distracted stare at a decorating magazine, restarts the cycle by plotting another perfect storm.
This is because the power of a handle to add value to a simple piece of furniture is spectacular, especially, if the range to choose from is wide, varied and deep; quality prevails; and availability is immediate.
With these parameters as its motto, REI develops its ranges of handles including parts for all types of furniture and spaces, which allows customers to make their own compositions, get professional advice if needed, or combine their taste and furniture with the latest trends.
The latest features in the design of classic furniture handles aim at aesthetic diversification and customised combination of products. The Slim range for minimalist furniture in Zamak, for example, brings lightness and smooth design, and can provide a very powerful visual contrast with the voluptuous shapes of the Smile range, which; however, is made of the same alloy of zinc, aluminium, magnesium and copper, Zamak, but whose result brings more presence to the whole, and makes it more visually striking and seductive.
Do the classics still hold up too?
Of course, the statements: 'a good classic never lets you down' or 'classic never goes out of style' were never so valid. The thing is you can leave them as is or season them a little bit; it all depends on the customer's palate.
For example, if you combine the porcelain classic style doorknob, as REI has done, with a more dynamic design, a completely different piece comes to life; just by changing some flowers or cracked paint by an Eiffel Tower, the furniture is transformed.
Any piece of furniture, whether classic, restored or to be replaced, when circumstances allow, is amazingly transformed by a quality handle, thus marking and redefining the style and atmosphere of a particular space.
It's really amazing to see what a handle can do for a piece of furniture. To get started, nothing like a glance at a good trend catalogue with a steaming cup of coffee to keep you company.