5 advantages of working with European decorative fitting manufacturers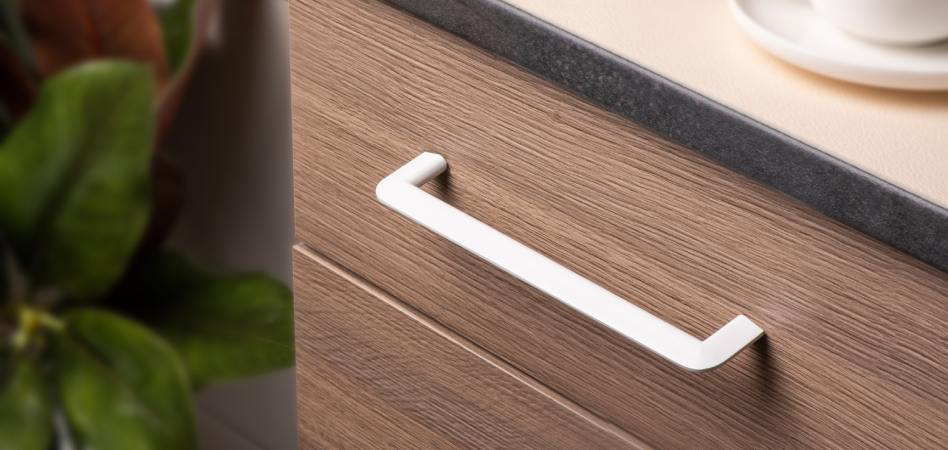 Working with European decorative fitting manufacturers means choosing a specific business model, a philosophy that multiplies the product guarantee infinitely.
Because there are no limits when it comes to quantifying customer confidence, there is only one absolute truth: the more guarantees that the product offers, the more confidence it will generate amongst customers and the higher its demand projection will be.
And what factors can determine the product guarantee?
Of course, the quality of the raw materials, sustainability, design and production are the key factors. However, that's not to say that those factors work independently of one another, in fact, should one factor be focussed on more than the others, it can be detrimental to the company regardless of how careful the company is to acquire raw materials and manage the manufacture and design of products with a high observance, for example, of sustainability and respect for the environment.
For this reason, certifications were created to officially attest to good business practice in the factors that delineate its activity, management and growth. Certifications are the official answer to the fulfilment of a series of specific conditions, and the European decorative fitting manufacturers who obtain said qualifications boost their customers' confidence, the quality of their products and, of course, their profit margins.
And this would undoubtedly be one of the most important advantages when choosing to work with a European decorative fitting manufacturer, but it isn't the only one. There are other advantages directly or indirectly related to it, let's go a little deeper and see what they are:
1.- Management certifications.
Management certifications are documents that assess the management system of a company against comprehensive and unified criteria. This means that all, or most, of the company's systems follow certain criteria in terms of managing quality; health at work; food safety, and so on. This type of certification guarantees a the company's working method and its workers which, in turn, guarantees safe results for the client.
The requirements for decorative fitting manufacturers to obtain certifications, such as ISO 9001, for Europe, are very strict, both in their inspections and tests and in the granting of documentation, and therefore their certifications are very valuable and guarantee, among other things, safe, correctly produced products with sustainable raw materials and the necessary guarantees of hygiene.
Working under the umbrella of strict certification is expensive, yes, but the advantages, we stress, are directly proportional to the benefits.
2.- Environmental certifications.
Environmental certifications are documents that authenticate a company's environmental declaration regarding its production process, either in its entirety or in distinct phases of the process. One of the most valuable certifications a decorative fitting manufacturer can obtain is PEFC Certification, which stands for Programme for the Endorsement of Forest Certification.
With this certification, the manufacturer is recognised, for example, to be a company that is committed to the maintenance of numerous ecosystems and to biological diversity, two of the most important active fronts in the fight against climate change through their commitment to sustainability.
This is an expensive undertaking that requires effort and commitment from the company but also enhances its value in the eyes of customers who are increasingly aware and better informed and who not only value sustainable products but also choose them over others.
3.- Sustainable packaging.
Today, sustainability has become much more than just added value for the product. Care for the environment and sustainability culture have become more and more prevalent in all social sectors, acquiring extraordinary value, to the point that another of the advantages of working with European decorative fitting manufacturers, the packaging, has become very important to the customer when purchasing a product.
The post-2020 European customer has opened their eyes and has finally learned to differentiate sustainable packaging from non-sustainable packaging and, either by conviction or because they want their conscience to remain clear, they tend, more and more frequently, to opt for sustainable packaging.
For their part, the European companies that, as forerunners, began to changes their packaging, have become drivers and collaborators of the new legislative trends in environmental matters. They have stepped on the gas pedal and, out of conviction, every day they display their products in more sustainable packaging that collaborates with the circular economy.
4.- Quality as a fundamental objective and its consequences.
European decorative fitting manufacturers also set trends and strengthen the quality aspirations of their customers. Customers are no longer satisfied with imitations that are made in China from inferior materials that promise savings but, when it comes down to it, offer inferior results in terms of aesthetics, durability and reliability and, in some cases, a risk to the health of customers, the workers who have made the product, or both.
European decorative fitting manufacturers offer products whose production has passed rigorous quality controls and customers have begun to value and demand them.
5.- Generation of local employment in the European Community.
Generating employment around a company means contributing to the creation of a solid social fabric, especially at a time of uncertainty like the one we are experiencing due to the health crisis caused by the Covid-19 pandemic.
In an optimal production process for decorative fittings, it is necessary to have respect for common standards, to be committed to collective growth; with certified suppliers and with local manufacturers in the intermediate production chain, to obtain the highest quality product and to stimulate the creation of this social fabric that will benefit manufacturers, customers and society as a whole.