3 key aspects to be taken into account by the procurement manager when ordering decorative hardware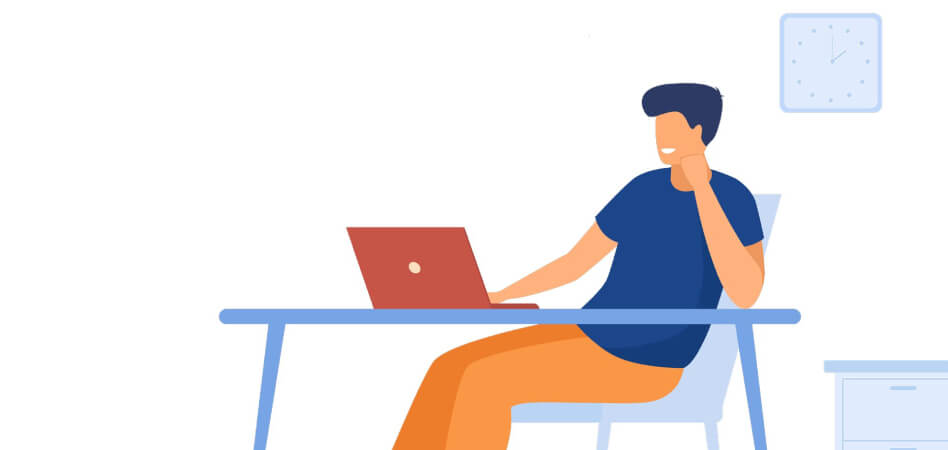 The procurement manager of a DIY store is a strategist.
And in the specific case of sourcing decorative hardware, they must also be a collaborative and intuitive strategist.
Why?
Because it is necessary to plan and manage the purchases, taking into account that trends change, overlap, cancel each other out, and reinvent themselves at supersonic speeds.
As such, a good decorative hardware procurement manager must be able to anticipate them and know how to manage what, at first glance, may seem unmanageable. Only then will they be the best.
Because the functioning of the procurement cycle will depend on the supply management, the administration of the consequent storage and, of course, managing and ensuring the efficiency of the inventory and stock, without which the DIY store could not possibly function properly.
We are not talking about generalities, we are talking about data, facts and consequences.
We have a decorative hardware stocking manager from a DIY store that is one of the best, having built up the most customer loyalty over the last few years, kept the most customers and obtained above-average estimated forecasts for potential customer loyalty.
How did they do it? What did they do, and what didn't they do, to remain in "pole position"" for the sourcing of decorative hardware and to position their DIY store at the top of the sector's business rankings?
Three things.
Our procurement manager of the year prioritised 3 key aspects:
Selection of suppliers: a complementary task to be carried out alongside the purchasing department and which includes a complete analysis of needs and trends.
Receipt and storage logistics.
Inventory and stock management: taking into consideration the costs involved.
Supplier selection is an essential condition for building a consolidated procurement department. Without it, let's not fool ourselves, the rest of the process is meaningless.
What does a supplier have to offer to be accepted into the ""dream team"" of a purchasing manager and a procurement manager?
It's essentially common sense: to be what we already see as a five-star supplier, which, without being a formal part of the company, is an integral part of its most valuable fabric, even if in an informal manner. Because a five-star supplier has to be an expert in logistics and delivery service, impeccable in the presentation of its products and, of course, ahead of its time, even though we're only talking about a few months, they need to be able to offer the highest quality fittings at the best price and, moreover, with the guarantee that they will be on trend even before the fittings themselves have moved from the design on paper to the manufacturing plant.
The purchasing manager, the procurement manager and the five-star supplier(s) should be something like a brotherhood—it should be stressed here that five-star suppliers are not common and that it is not advisable to have too long a list of either outstanding suppliers or others who seem to be on the way to becoming so. It is better to adjust your parameters, to have a good group of professionals rather than a whole field of potential suppliers. Selection is a virtue, and to find a good supply of the best decorative hardware, you have to be able to use it in abundance.
This brotherhood, this select group, works as a perfect machine that senses the trends, continues to offer all the classic hardware, of course, and meets delivery deadlines with impeccable professionalism.
Once the above has been achieved, the decorative hardware has reached its destination. But now we are playing on our home turf, and if failures are not allowed to happen externally, on our own ground they should be simply inconceivable.
How?
With an impeccable logistics and warehousing for the receipt of goods, which, first of all, protects the received hardware and arranges it correctly in the warehouse, so there are no distribution errors in the store or in the inventory. Then, of course, it has to perfectly coordinate the various entry channels so that the decorative fittings arrive in the right number, in a quantity that allows them to be managed without over-supply, congestion or business suffocation due to imprudence, or in other words, ordering more than can be managed.
It would be a pity if having the best designs, manufactured with the best raw materials, were to spoil the cycle due to poorly managed overstock.
And so we go head first to the third key point that a procurement manager has to keep in mind when placing an order for decorative hardware: stock management. This is the secret to making the entire process run efficiently because it is the key point that comes into direct contact with the customer, directly affecting the DIY store's relationship with the final link, the end consumer to whom you have to offer a sufficient inventory to meet expectations that may even stimulate them to go further for future projects, as a loyal customer.
And, although we're speaking in the singular, we all know that each customer is different and that, whether we classify them as modern, classic or avant-garde, there can always be surprises.
Hence the importance of the partnership between the purchasing and procurement departments, which we mentioned at the beginning.
The decorative hardware procurement manager, who is at the top of the industry's business ranking, knows how they achieved this.
A partnership and three keys that fit in a tweet, with plenty of space: (purchasing department + procurement department) + (supplier selection, storage control and stock management).
There are no tricks or cheats, but there is data, facts and consequences.
Pure science and the numbers, they always add up.