Which factors determine success in sales of DIY products?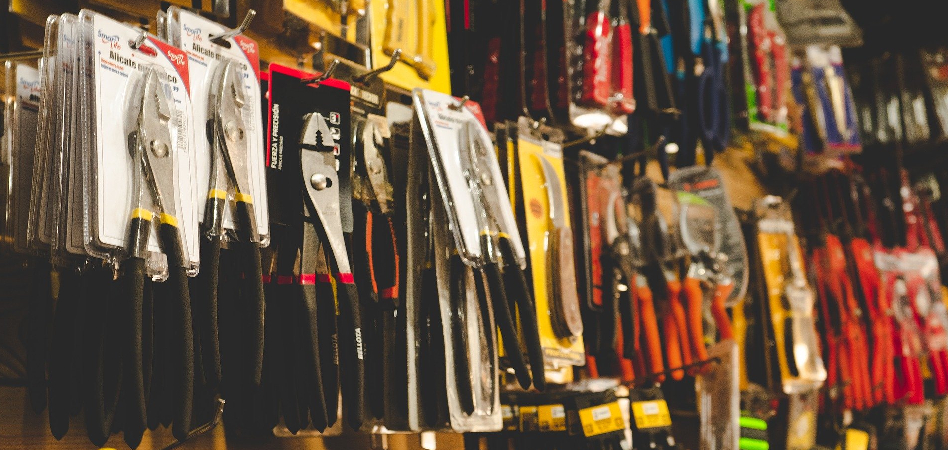 First things first, to achieve sales success in DIY stores, as with every good basketball game, you need five really good players:
Adequate space.
A balanced purchasing team.
A coordinated sales team.
Product quality.
An optimal marketing team.
But that's not enough.
Not only do you need the best, but you also need to know how and where to deploy them in every situation so that each system works perfectly and enables the DIY store to become a commercial success. You need a first team and reserves, and to know how they should be deployed. We must optimise all available resources as if every day we were playing the final. We must be properly equipped, opponents are hard to beat. We need to take action and, in doing so, make sure that systems work perfectly to achieve the sales success that professionals who run DIY centres long for. A fundamental clarification: to achieve sales success in DIY products, it is important to realise that the game is played in store and that the preparation of both the facilities and the team is critical in achieving victory.
How do you get the absolute best performance out of a sales space which has already been set out in the most favourable way to attract customers? How do you squeeze everything out of each and every available corner to achieve such stratospheric appeal no customer will be able to resist?
By diversifying resources, spaces and style.
A do-it-yourself store should be a scenario which surprises but, at the same time, perfectly organised. The surprise is for the customer; the organisation, for the professionals who are going to achieve the sales success they so much desire.
A do-it-yourself store offers different spaces because the customers who visit are different and, what's more, they want to be treated starting from that difference that sets them apart. How do we organise our space so it suits all of them? By following to the letter the theory behind any successful commercial establishment, organising different environments and dividing them into zones:
Hot Zone, without a doubt, it is the one which is most often visited and the most visible. There is no common objective among the public, but everyone passes through it. It is the ideal area in which to offer low rotation products, but also others which are bought on an occasional basis or even products whose sale is to be promoted, for whatever reason.
Temperate Zone, it's what you might call the DIY spa. An area in which to have a good time without the pressure of the hot zone. It is especially suitable for those who enjoy DIY and therefore move like a fish in water whether exploring new products or looking for solutions for their projects.
Cold Zone, the one that offers things everyone knows where to find, because they are usually products on presentation that, sooner or later, any DIY project will need. High rotation products that you will get to after a walk through the hot and temperate zones of the establishment.
We already have the products laid out. What products? The best.
And this is where most of the team comes in, the purchasing and sales team who are responsible for purchasing and offering customers the best items, and it is not easy.
Depending on the areas, we can draw the conclusion that there is a variety of customers who go into a DIY centre, maybe, in order to achieve the sales success we are aiming for, it is necessary to have a strategy so that everyone leaves with their respective purchases, happy and satisfied.
To do so, the establishment must have a purchasing team that maintains a classic and low rotation assortment of products; another medium rotation one that every two years includes novelties and a third one that takes risks and offers that surprise we talked about at the beginning in its purest form, which dazzles with its avant-garde, daring nature, with its efficiency and design.
Reunión Industrial, REI, carries this out every year, in case any clever person wants to take note.
We already have the products, now, the shelves are waiting for them.
The sales team and their tactics come into play to organise the shelves as efficiently as possible, so that each customer finds exactly what they need, takes an interest in what they may need and falls in love with it, and buys an unexpected product that will make their relationship with the DIY store an even more solid one.
At this time in the game, you can innovate with some surprise move that may dazzle the customer, injecting pace, offering leeway, as long as you respect the basic rules, the golden rules of shelf stacking that establish the levels at which different products are placed: the level which is looked at, the level which is within reach and the lower level.
And what products! That's another golden rule: product quality. You have to carve out a place for yourself as a quality reference and keep watering that idea so it grows. REI has been doing this for 30 years and is still growing.
And, nowadays, product quality does not come alone. The consumer knows what is happening and is increasingly more committed to the environment. Sustainability has to be the DIY store's distinguishing mark and, more importantly, it has to be visible on labels, posters or catalogues and in all of them at the same time.
This is one way of taking care of customers but there's more.
The marketing team is aware of this and knows how to deal with it, by making customers feel unique. Offering customers a feeling of exclusivity which is agreeable and makes them feel different will be the final gambit that will win the match in the style of a cup final.