Decorative hardware every furniture maker needs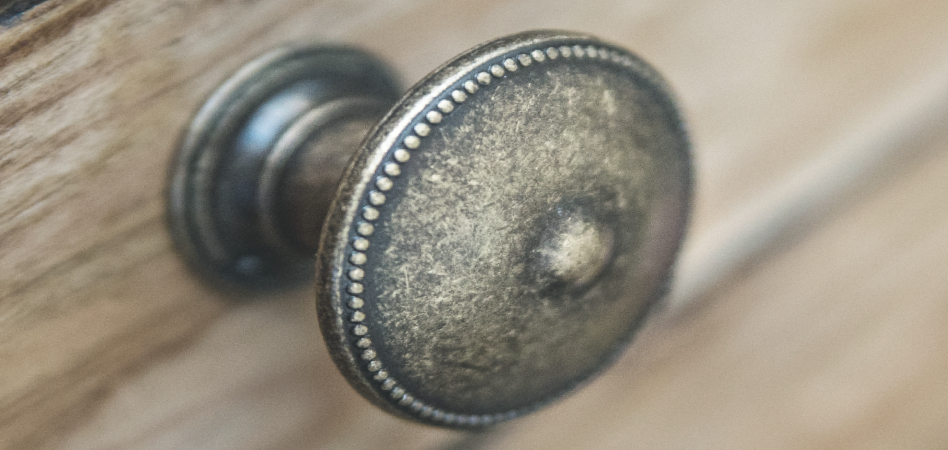 There are no exceptions. There are decorative hardware that each and every furniture manufacturer on the market needs. Whether the players know that is another matter and it is up to them to find out and take it on board because, if not, they will be turning their backs on something that could truly set them apart.
And perhaps you were thinking just the opposite – that each furniture manufacturer needs different decorative hardware to their competitors. That's true as well, but not completely. Let's take a closer look.
Furniture manufacturers are largely responsive to market forces. This means being attentive to the classic that is always there, waiting to be rediscovered and brought back into fashion either as a 'classic', or described in some other way to evoke elegance and sophistication.
That means that furniture manufacturers need a range of traditional decorative hardware that they can use with their 'classics'. Consequently and against the background of ever changing fashions in the hunt for an impact that marks one manufacturer out from the others and that even triggers a trend, traditional hardware can help a piece that would not otherwise stand out to gain traction in the marketplace.
The market forces we mentioned also include decorative fittings that might not be the most stylish or elegant but that lead in terms of functionality. Functionality – another factor. Functional decorative hardware, another type of hardware that every furniture manufacturer should have.
Without losing sight of traditional decorative fittings that obviously perform a function, we need to recognise separately the decorative fittings that enable furniture – principally in the kitchen, but also in the bathroom and elsewhere – to work like a Swiss watch. Some work so exceptionally well that we forget that they are even there just the opposite of what happens to the owners of an actual twentieth century Swiss watch. Classic decorative fittings and functional decorative fittings cover a large part of the range of products that furniture manufacturers usually think of, and just when they think they have everything they need to meet their customers' needs, a decorative fittings manufacturer who is doing their job well presents the latest trends in their catalogue.
A low blow on the furniture manufacturer because they thought they had everything tied up neatly across traditional and functional fittings? Perhaps.
A stroke of luck? Definitely.
A furniture manufacturer that knows the industry will be grateful to have a decorative hardware purchasing strategy that allows them to access new products not previously been on their horizon, which in earlier seasons gave them the creative impetus to design furniture with greater freedom and élan – and to triumph. And, among the decorative fittings that a furniture manufacturer must have, the most fashionable are the joker in the pack, the fittings demanded by the most knowledgeable customers to complete their furniture with that unmistakable touch that makes them different.
And that is why, when a furniture manufacturer finds a manufacturer of decorative hardware who can supply those most fashionable fittings, it's love a first sight so to speak and the two go off into an unending sunset (so to speak). But it's just cupboard love in reality.
The furniture manufacturer is in love with the hardware that his new best friend designs and produces. Beauty is on the inside, as they say.
But what does it mean to talk of the inside of a decorative fitting?
We are talking about how it is made; first, in today's world it has to meet ever stricter sustainability standards and second the manufacturer has to be meet environmental standards and have the certifications to demonstrate that it does, from the extraction of raw materials right down to the recyclability of the fittings themselves.
The decorative hardware that every furniture manufacturer needs must be classic, elegant, functional, modern and fashionable, naturally, but if you are looking for a rewarding long-term relationship that establishes the brands and increases the profits of both businesses, then sustainability and environmental friendliness are key.
Last but not least, a guarantee of the continued production of handles. A supplier must not only sell a product, but design and produce it as well. Ability to adapt finishes to complement furniture. And above all, the capacity to continue to produce the product for years to come, without fear of the hardware becoming unavailable.