How to increase the profitability of an aisle in the DIY section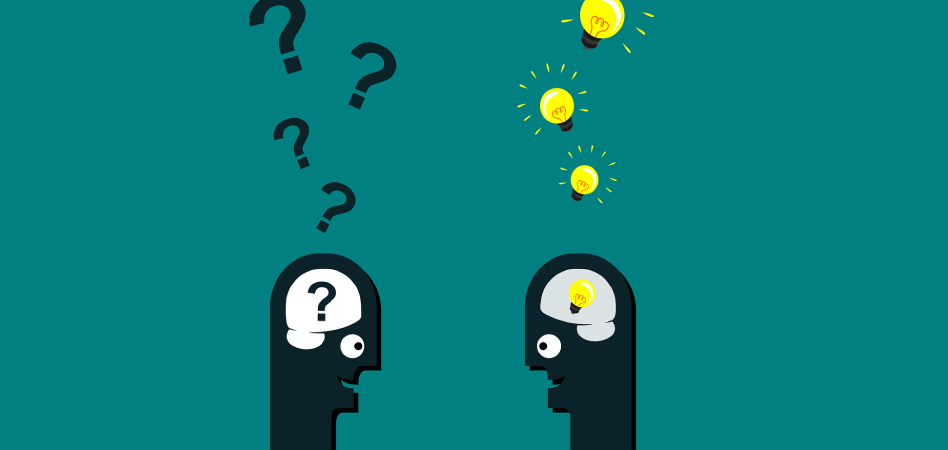 There are two components to increasing the profitability of an aisle in your DIY department, and they can be used together.
First comes experience, the experience that is more valuable than any education.
The second is active listening: listening to the voice of experience, to the experts who, like REI, have more than three decades' experience of implementing retail solutions in DIY and hardware outlets.
Both together: having experience and listening actively listening ear is definitely the perfect combination to keep on increasing the profitability of an aisle in the DIY section and consolidate brand, reputation and profit.
It's not a question any more: it's time to observe and listen to the voice of experience. What have other people done that is going and has gone so well for them? What steps have they taken to enjoy that steady growth in their business?
Experience clearly tells us that knowing the customer is the first sept to devising and implementing a strategy to increase the profitability of aisles, and not the other way round. It's no good being swayed by conflicting strategies and tactics: you have to be guided by a single conducting idea, like the best orchestras. Customers are extremely diverse, there is no single representative customer for a DIY outlet or hardware store, that's another lesson from experience. All roads lead to Rome, yes, but for different reasons and with different goals.
There are trade customers and also customers for whom DIY is a much-loved hobby, some of whom are genuine experts. Then there are customers who don't much like DIY but who like to do things for themselves – they are a good seam to mine.
And then there are surprise customers, customers who go for a light bulb and are drawn in by the range of furniture handles. There are customers who go to the shop because they're with someone and end up buying a complete set of bathroom accessories just to see what they look like. So knowing the customer is what matters. Your aisles have to be planned, designed and set out to serve all your potential customers. And the spaces in the shop, as well.
What do all customers have in common? Basically, they are people who can therefore come into contact with the products. Something that affects the profitability of an aisle is where each product is placed in the different sections or heights. There are four heights:
Upper level. The top shelves are above the customer's head and not easily to get to, so the most popular products are placed here, because they will definitely sell.
Eye level. Love at first sight, attractive products and well-known brands will find their place here.
Hand level. This easiest level to reach, products displayed at this level are sure to sell. This level is perfect for products that are more profitable in terms of turnover and margin.
Low level. This is the level for the bulkiest products – avoiding accidents is also in the business strategy – also the place for miscellaneous products to draw in people who are attracted by quirky, unusual products, maybe that clearance items, one-offs. Although they are from ranges that have been discontinued, they become special because they have a vintage look or because customers haven't been able to reach them at the other levels.
And how do you draw customers into an aisle? That is also part of the strategy to increase the profitability of an aisle. It is true that all roads lead to Rome but if the roads are lit and customers have some guidance, they will get there quicker and fresher and with greater enthusiasm.
From the manager's perspective, a DIY shop is a treasure map, or rather several treasure maps. Experience tells them where to put the treasures and how to help every customer to reach theirs but give them the chance to discover new things on the way. That's why DIY stores have perfectly designed areas for customers to walk through to find what they are looking for in the Temperate Zone; and so that on the way they can make new discoveries, things they simply can't resist in the Cold Zone. They will be surprised by products that the manager is promoting from well-known brands that make perfect impulse purchases when they get to the Hot Zone.
Truly knowing the spaces in a DIY shop and distributing the aisles with every product at its correct level are the two basic strategies to get the maximum possible profitability out of the aisles in a DIY shop. That's the theory.
To really understand how customers move round the shop, their preferences; to be able to guide them, to make their experience as comfortable as possible, and to give them what they need, is the first level of a business strategy. Pushing them towards things that are new for them, like DIY products,is Level 2. To let them have fun and offer them surprising products that can change their daily lives or let them complete re-imagine their homes, that is the top level.
All three together are the bones of a business strategy to increase the profitability of a DIY store aisles. If you've done it, you know it's true.