Rei is renewing its family of decorative stands by launching its new range of industrial style storage stands, a trendy solution perfect for multiple combinations and for all kinds of DIY projects. This way we continue our line of industrial style steel legs made of steel tubes and plates. This national product, manufactured in Spain, is produced in high resistance steel and high quality paint to guarantee an optimal result and a long durability.
This new line was inspired by the industrial style born in the mid-twentieth century in the United States. When old factories and warehouses began to be re-used for residential or business purposes and the concept of "Loft" emerged. These big spaces were multifunctional with large windows and raw materials such as cement and concrete, wooden and iron beams and steel structures and elements. At REI we specifically wanted to salvage this essence by designing and developing a new range of very versatile products made out of steel, creating all kinds of shelves, racks, and storage solutions.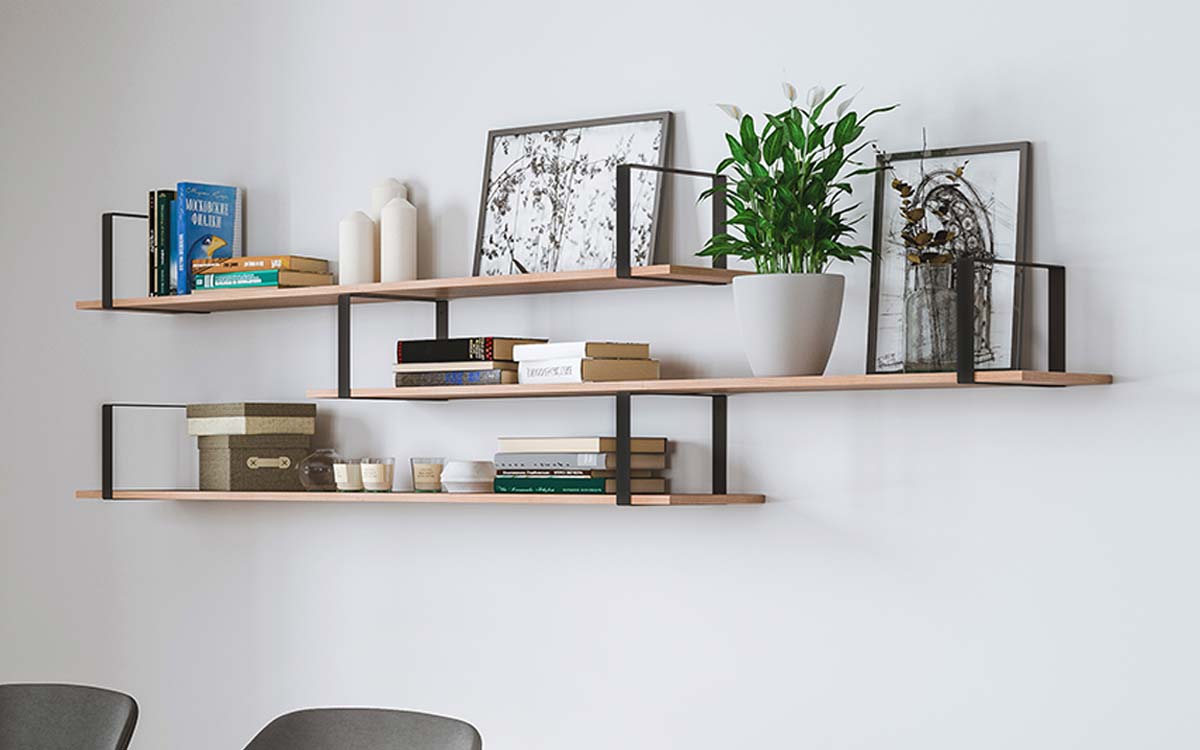 Modern and trendy style
Its minimalistic style with simple lines is a strong trend and integrates perfectly into a wide variety of decorative styles such as industrial, Nordic, vintage, mid-century, contemporary…  
Versatility of use and application
We have produced a variety of shapes and sizes so you can give free rein to your creativity and create infinite combinations of products. They are designed to be used vertically or horizontally depending on your needs. Make the most of every available corner.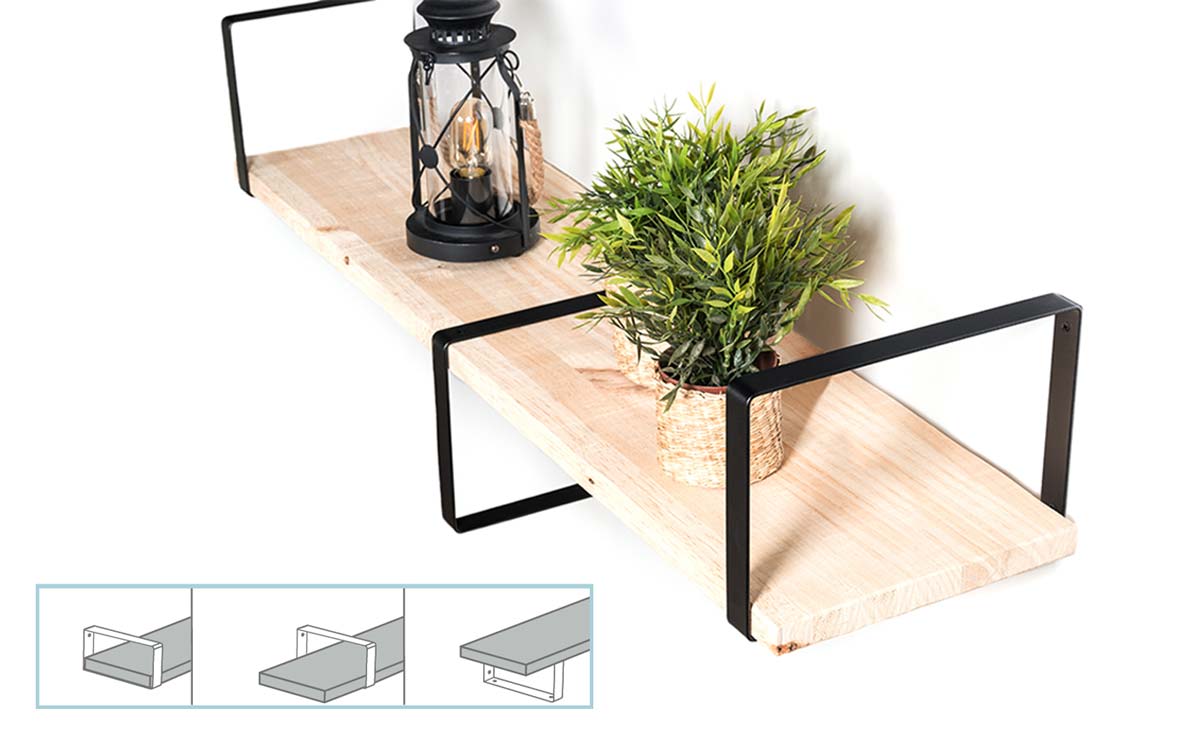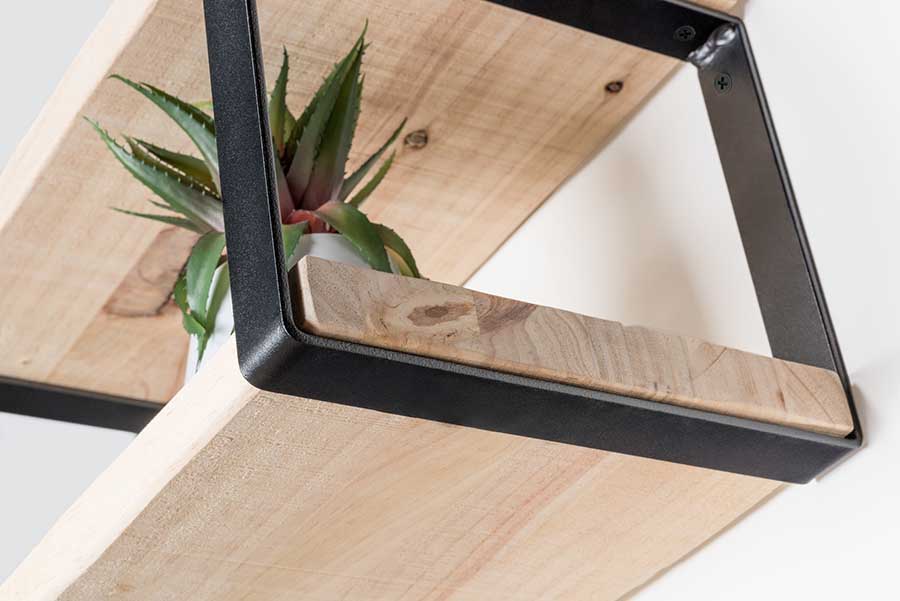 Resistant and high quality paint
Like in our collection of industrial style legs, the product is finished with an EPOXI paint. This highly resistant paint incorporates a special polymer (epoxy resin) that provides extra hardness, helping to protect the product against bumps and scratches, sudden changes in temperature and chemical aggressions.
Designed to optimize the Point of Sale
We have developed packaging that both protects the product and facilitates its storage. Not only is it beautiful, but it is also completely functional and allows you to optimise the point of sale, making the most of every centimeter in standard spaces and furniture of 1-1.25 mt. We have different display solutions for any type of business and spaces.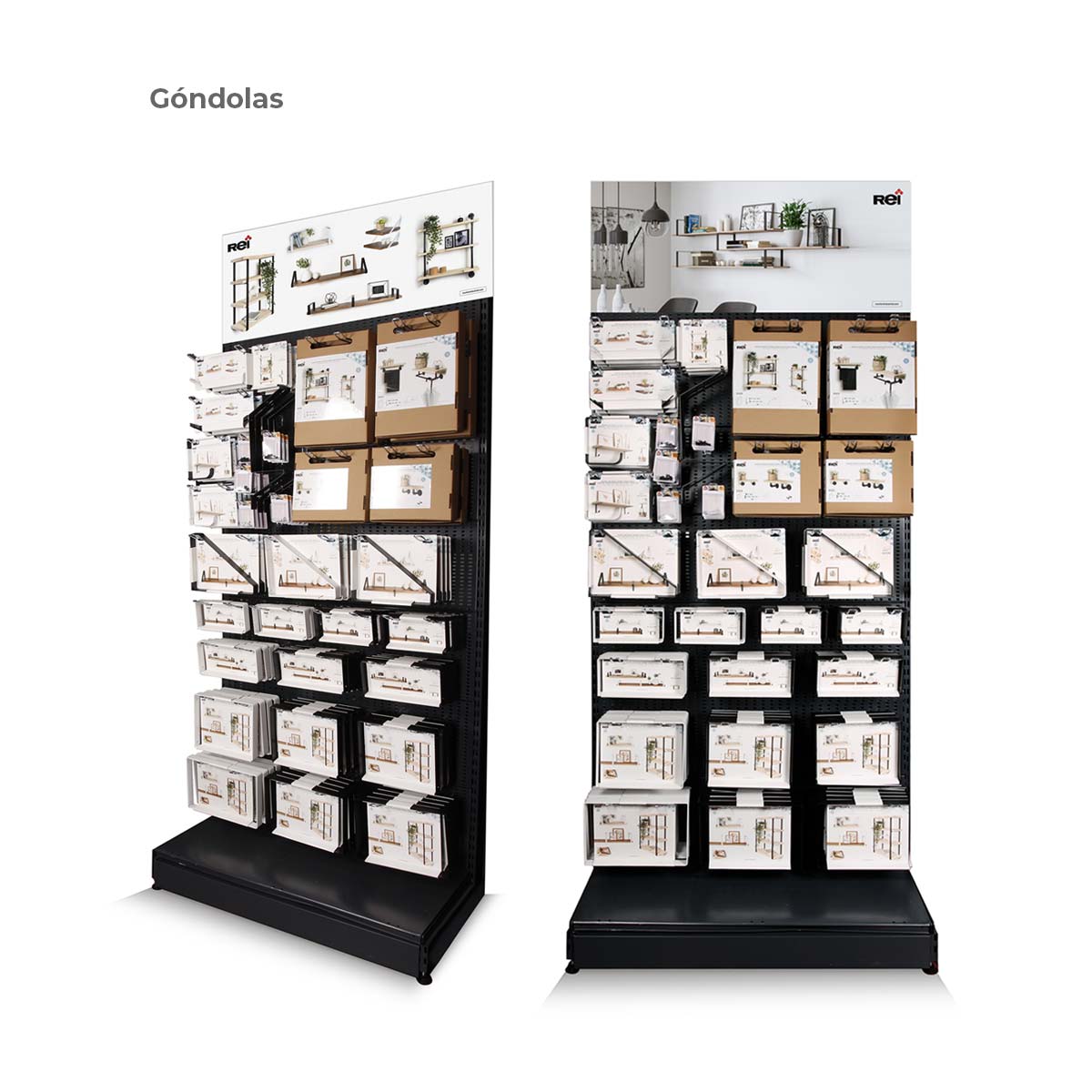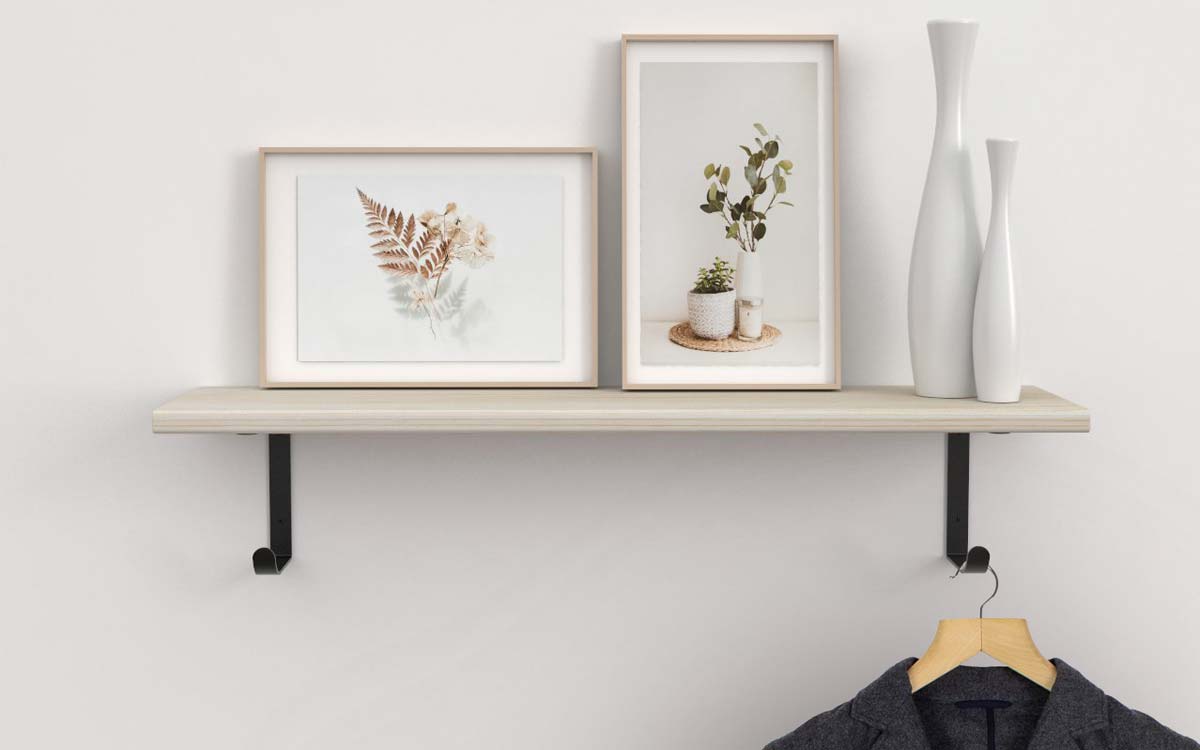 Ready to combine with different materials
Our supports are perfect for combining with all kinds of materials. Although they are originally intended for thick solid natural wood boards, all kinds of materials can be incorporated, such as MDF shelves, ceramic, microcement, resin, terrazzo, glass…
100% environmentally friendly packaging
In our collaboration with the protection of the environment, we have developed a plastic free packaging which is made of 100% recyclable cardboard. In addition, as this is a nationally manufactured product, we reduce the environmental impact of the assembly line and transport and therefore reduce the carbon footprint.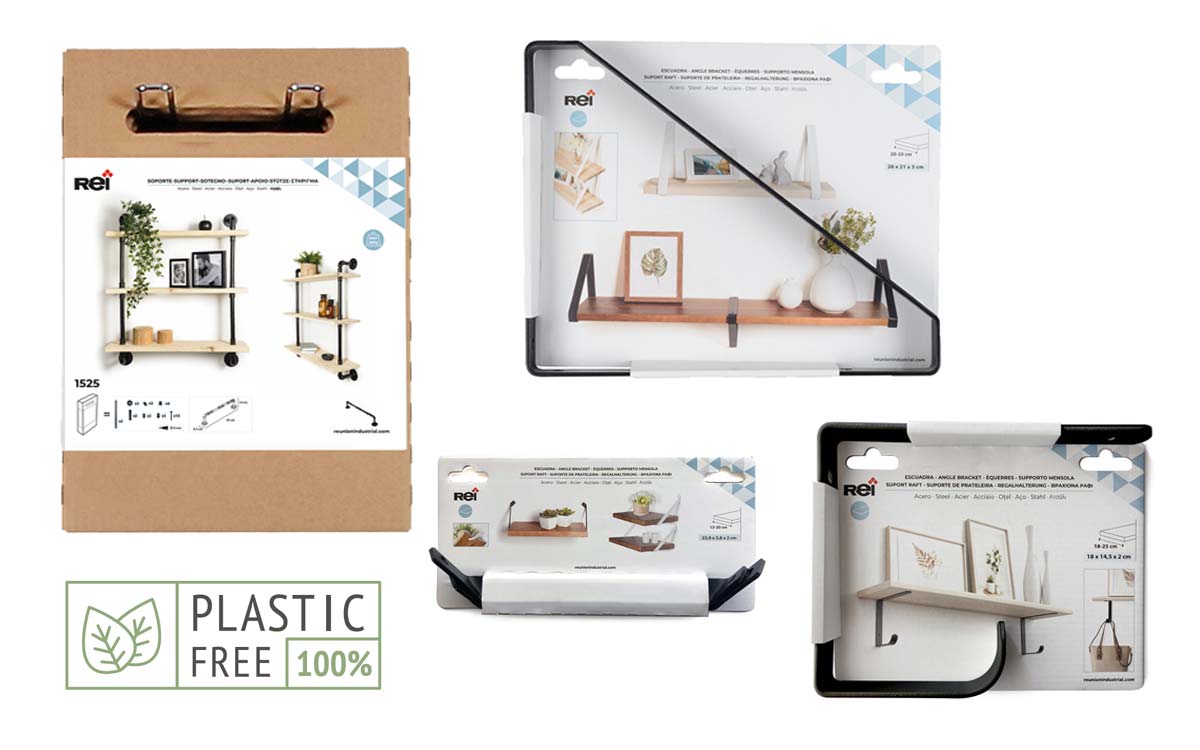 Packaging 100% respetuoso con el medio ambiente
En nuestra colaboración la protección del medio ambiente hemos desarrollado un envasado Plastic free (libre de plásticos), fabricado con cartón 100% reciclable. Además al ser de un producto de fabricación de nacional reducimos el impacto medioambiental de la cadena de montaje y el transporte y por tanto se disminuye la huella de carbono.
Request more information
This new REI proposal is designed to be a very versatile storage and organisation solution ideal for any type of room in homes (living rooms, bedrooms, kitchens, studios, garages…) or commercial spaces (clothing shops, grocery stores, gourmet shops, bars and restaurants).